Studio Gallery
's annual Urban/Rural show features views of California by a diverse group of Bay Area Artists. They'll be showing my watercolor from the 2020 Yosemite Renaissance show,
"Dirty Snow and Mossy Rocks, Donner Pass". 
21.5x14.5", Watercolor, 2018, $900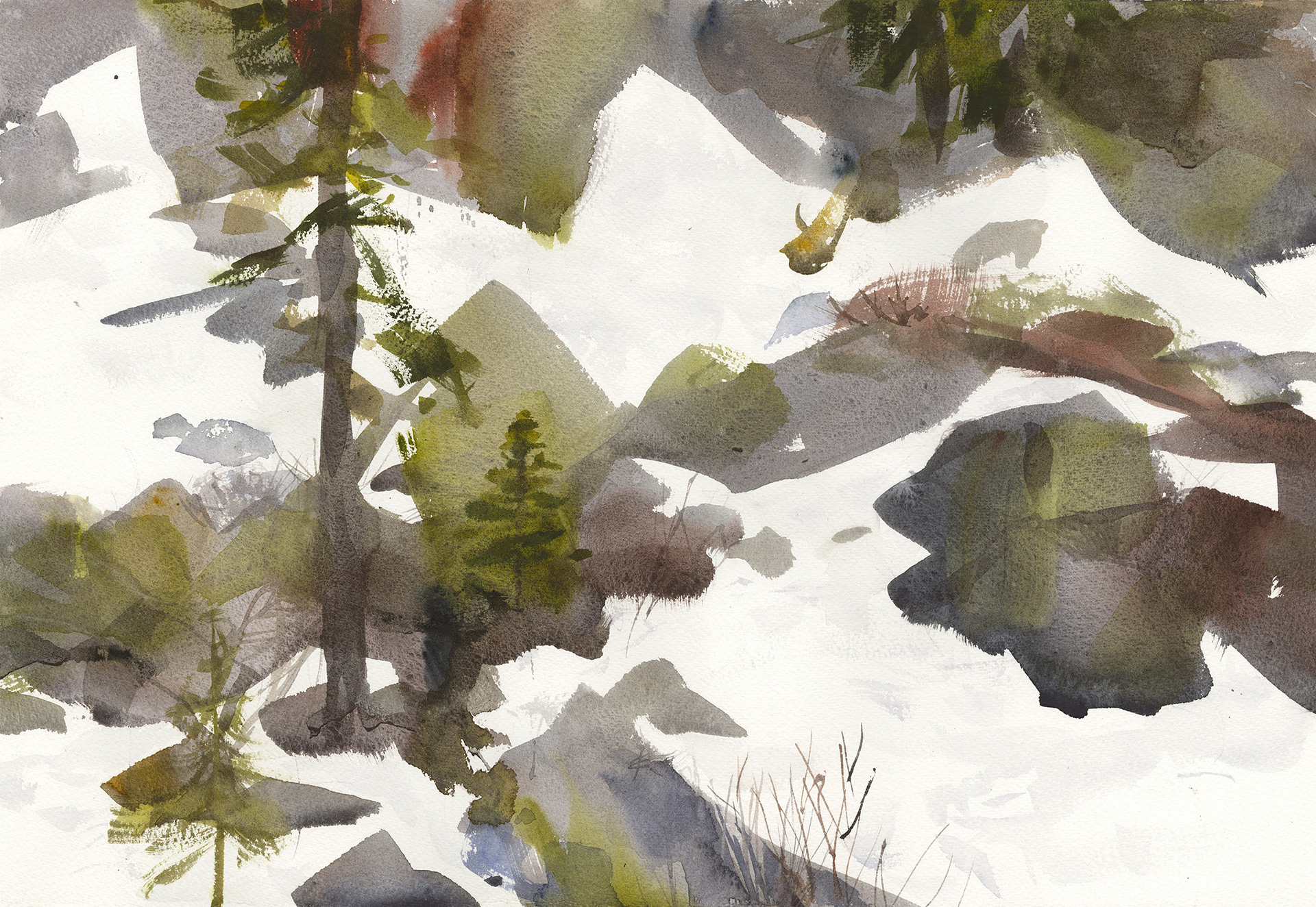 Visit 
Studio Gallery
at 1641 Pacific Avenue, San Francisco, Thursday to Monday, 12 – 6.
(Closed Tuesday and Wednesday.)
(415) 931-3130