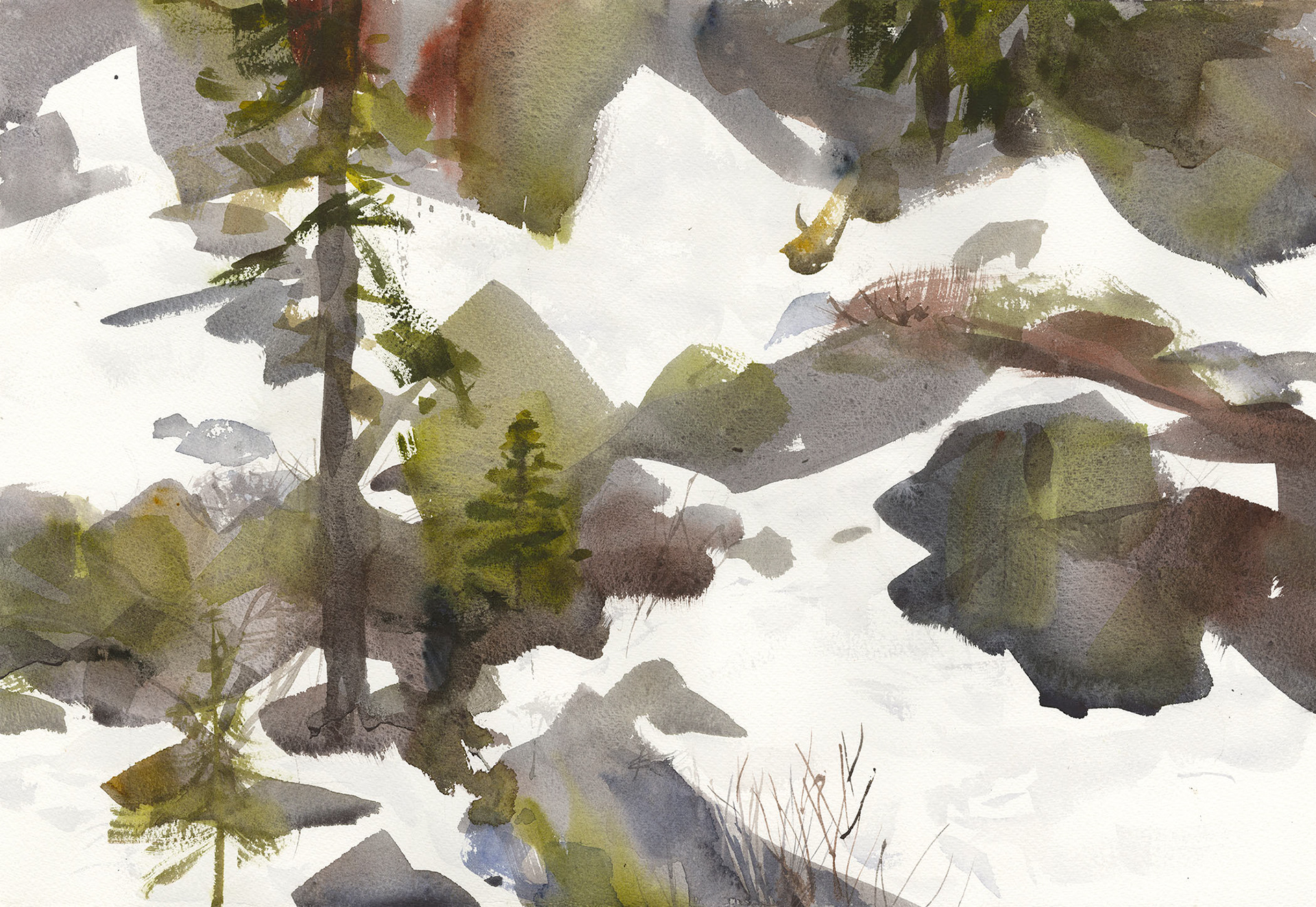 "Dirty Snow and Mossy Rocks", will be in the 35th annual Yosemite Renaissance exhibit.  The opening reception will be February 21,  5:30 - 7:30
at the Yosemite Museum Gallery, in the heart of Yosemite Valley.
The show will be on display at the gallery from February 22nd through May 5th, 2020.  
The Museum Gallery is open daily 10 am to Noon, and 1 pm to 4 pm.
The traveling exhibit will be displayed at
Kings Art Center, Hanford, CA. (June through July)
Carnegie Art Center, Turlock, CA. (August through October)
Gallery 5 at Gallery Row, Oakhurst, CA (October through November)